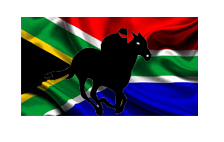 Watch South African Horse Racing Live

South African horse racing has become one of our most popular countries for coverage of races, with key fixtures from Kenilworth, Turffontein, Vaal and Greyville becoming key dates in the racing calendar.
Most notable of our races from South Africa is the Summer Cup in Johannesburg, the Sun Met, and the Durban July, just a selection of the major races from Turffontein, Kenilworth, Arlington, Fairview, Vaal, Bloemfontein, Clairwood, Scottsville and Griqualand.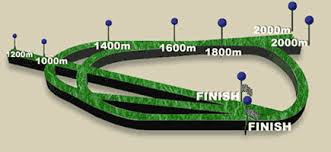 Kenilworth Racecourse - Cape Town's finest in racing
Greyville in particular is one of our most popular racetracks, situated in KwaZulu-Natal, a 2800m track hosting the annual Durban July and the Gold Cup. Likewise, Turffontein features Group One races; Group One South African Derby and November's Summer Cup. South African Derby and November's Summer Cup.

Watch S. African Racing LIVE online Today!
(ad, 18+, t&c applies)
As well as bringing you action from the UK and Ireland, bet365 also covers action from over a selection of South African races each year. To watch races from South Africa all you need to do is click on the Live Stream link at the top of the race card.
Racecourses covered include Turffontein, Scottsville, Greyville, Vaal and more.
18+ | Geo-Restricted | 50p win or 25p each-way bet on race required to watch. South African Racing streaming is not available to customers in Australia or Pakistan.

Gamble Responsibly - BeGambleAware.org (UK) / GamblingCare.ie (ROI)
See here for terms and conditions.
Important – UKRace in partnership with bet365 offer over 200,000 live streamed events per year. However, please note that the intellectual property rights to stream such events are usually owned at a country level and therefore, depending on your location, there may be certain events that you may be unable to view due to such restrictions. Prior to joining bet365 and funding your account therefore in order to view any particular event via the bet365 live stream, you are strongly advised to first check with bet365 that, given your country location, you would be eligible to view the live streamed event in question. bet365's contact details can be found by clicking here, then clicking 'Services' at the top right of the page, and then choosing the 'Contact Us' option.
Racecourses covered in South Africa:

Clairwood Racecourse, KZN
Durbanville Racecourse, Western Cape
Fairview Racecourse, Eastern Cape
Flamingo Park, Northern Cape
Greyville Racecourse, KZN
Kenilworth Racecourse, Western Cape
Scottsville Racecourse, KZN
Turffontein Racecourse, Gauteng
Vaal Racecourse, Gauteng
Major Group 1 races:
Vodacom Durban July, Prize Money: $361,250 2200m, Greyville, July
Investec Cape Derby, Prize Money: $182,500 2000m, Kenilworth, January
J & B Met, Prize Money: $182,500 2000m, Kenilworth, January, 3yo
Klawervlei Majorca, Prize Money: S. $182,500 1600m, Kenilworth, January
Daily News 2000, Prize Money: $146,000 2000m, Greyville, June, 3yo
H F Oppenheimer Horse Chestnut -S. $146,000 1600m, Turffontein, April
S A Classic, Prize Money: $146,000 1800m, Turffontein, April
S A Derby, Prize Money: $146,000 2450m, Turffontein, April, 3yo
S A Nursery, Prize Money: $146,000 1100m, Turffontein, April
Wilgerbosdrift S A Fillies Classic, Prize Money: $146,000 1800m, Turffontein, April
Wilgerbosdrift S A Oaks, Prize Money: $146,000 2450m, Turffontein, April, 2yo
Woolavington 2000, Prize Money: $146,000 2000m, Greyville, May, 3yo
World Sports Betting Computaform Sprint, Prize Money: $146,000 1000m, Turffontein, April, 3yo
Sansui Summer Cup, Prize Money: $146,000 2000m, Turffontein, November
Premier's Champions Challenge, Prize Money: $91,250 2000m, Turffontein, April, 2yo
Gold Cup, Prize Money: $91,250 3200m, Greyville, August
Allan Robertson Championship, Prize Money: $73,000 1200m, Scottsville, June, 3
City Of Pietermaritzburg Fillies Sprint, Prize Money: $73,000 1200m, Scottsville, June
L Jaffee Empress Club S – $73,000 1600m, Turffontein, April
L'ormarins Queen's Plate, Prize Money: $73,000 1600m, Kenilworth, January
Maine Chance Farms Paddock S, Prize Money: $73,000 1800m, Kenilworth, January
Rising Sun Gold Challenge, Prize Money: $73,000 1600m, Greyville, June
Tsogo Sun Gold Medallion, Prize Money: $73,000 1200m, Scottsville, June
Tsogo Sun Sprint, Prize Money: $73,000 1200m, Scottsville, June, 3yo
Grand Parade Cape Guineas, Prize Money: $73,000 1600m, Kenilworth, December, 3yo+
Cape Fillies Guineas, Prize Money: $73,000 1600m, Kenilworth, January, 3yo
Mercury Sprint, Prize Money: $54,750 1200m, Greyville, July, 2yo
Racecourse Locations:
Arlington Race Course
Schoenmakerskop Road, Walmer, Port Elizabeth
Tel: (041) 366 1666
Fairview Race Course
Draaifontein Road, Greenbushes, Port Elizabeth
Tel: (041) 372 1859
Vaal Race Course
Ascot Road, Viljoensdrif
Tel: (016) 457 6000
North Rand Training Centre
Olievenhoutbosch Road, Randjesfontein
(011) 314 1954
Turffontein Race Course
Turf Club Street, Turffontein, Johannesburg
Tel: (011) 681 1500
Clairwood Turf Club
89 Barrier Lane, Merebank, Durban
Tel: (031) 469 1020
Greyville Turf Club
150 Avondale Road, Greyville, Durban
Tel: (031) 314 1651
Scottsville Race Course
45 New England Road, Pietermaritzburg
Tel: (033) 345 3405
Flamingo Park Race Course
78 Boshoff Road, Kimberley
Tel: (053) 843 0011
Durbanville Race Course
Bowlers Way, Durbanville, Cape Town
Tel: (021) 975 2524
Kenilworth Race Course
Rosmead Avenue, Kenilworth, Cape Town
Tel: (021) 700 1600